Nepal's biggest technology festival, CAN Infotech 2016 wrapped up on February 3, after a strong showing this year.
Keeping with the past, there were no big product launches, or huge headline-making showcases of new technology in CAN InfoTech. It is probably foolhardy to expect these either. After all, what new products do launch in Nepal at all? What we can expect, as in previous years, is a broad overview of the kinds of consumer technology that is in the market today. Another huge draw is the ability to take advantage of the amazing discounts on offer.
One improvement was that this year's event was much glitzier than previous ones. Subisu, the title sponsor had a huge round stall right in the middle of the exhibition floor, with their Clear TV HD out in full force. The jumbo screens lighted up the place, and created a dramatic and glamorous environment, fitting for a technology show.
The other huge draw was the Huawei exhibit. Set on an expansive area, Huawei had their mobile phones front and center, drawing large crowds, especially young students.
ISPs had the biggest discounts
This seems a huge year for ISPs, and for us as their customers. The competition is heating up, as was obvious from the slashed prices and steep discounts for the installation of many internet connections including Fiber to the Home, and broadband internet. Speeds are increasing, prices are dropping, and we are supremely happy about that.
Power solutions drew the largest crowds
Unsurprisingly, companies that focused on power solutions were drawing the largest crowds at this year's event. There were backup LED bulbs that charged themselves when the power was on, and would provide backup lighting for about 6 hours. Generators were a huge hit. And there were other solutions including solar, and new advanced batteries.
Some cool, new-ish stuff
There was also a drone camera in a cage (built for flying), and everyone wanted to see it fly, but permission to fly it had not been received when we were there, and so, the pilot was out. Didn't know these things needed their own pilots!
Memory devices sold the most
The most transactions were at the stalls selling memory devices, including SD cards, USB sticks, and hard drives. These were sold at good discounts, and of course, everybody can always do with some extras lying around.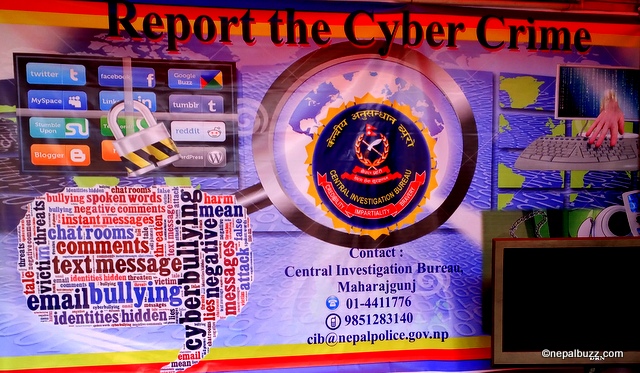 The relatively unknown, but important stuff
A few things that were interesting in this exhibition included a booth of the cybercrime division of the Central Investigation Bureau of Nepal. They had a list of helpful tips for people to keep themselves safe when going online, a huge necessity in our part of the world where people are routinely falling for email and facebook scams. It is good to know the government is aware of, and working on, this important issue.
A lot of schools and colleges teaching IT, animation, and other technology skills also had booths at the event. It was great to see so many institutes, ready to do their part in growing a workforce of the future, right here in Nepal.
And so ends CAN InfoTech 2016.
The greatest thing about it was its glitz and glamour, and we hope it will only get bigger, and better in the years ahead.